Apple Inc. is a multinational technology company known for its innovative and premium products. Over the years, Apple has created a wide range of products that have not only revolutionized their respective industries but have also become iconic in their own right. In this article, we will delve into the details of some of Apple's most notable products, including the iPhone, iPad, Mac, Apple Watch, and Apple TV.
iPhone
The iPhone is perhaps Apple's most iconic product, and it has played a pivotal role in shaping the modern smartphone industry. The first iPhone was introduced by Steve Jobs on January 9, 2007, and it combined a phone, an iPod, and an internet communication device into one sleek package. Since then, Apple has released numerous iPhone models, each one boasting new features and improvements.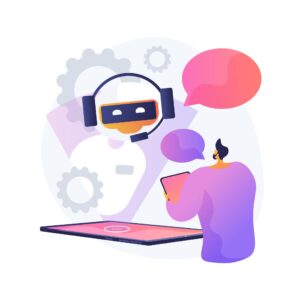 One of the standout features of the iPhone is its operating system, iOS. iOS is known for its user-friendly interface, app ecosystem, and regular updates. The App Store, launched in 2008, has become the go-to marketplace for mobile apps, with millions of apps available for download.
Each iPhone iteration comes with enhancements in processing power, camera capabilities, and display technology. Features like Face ID (facial recognition) and Touch ID (fingerprint recognition) have been added to enhance security, and Siri, Apple's virtual assistant, has become more intelligent with each update.
In recent years, Apple has also focused on sustainability, using recycled materials in iPhone manufacturing and introducing initiatives like the iPhone trade-in program to reduce electronic waste.
iPad
The iPad, first introduced in 2010, brought a new category of devices to the market: the tablet. It was positioned as a device for productivity, entertainment, and creativity, and it quickly gained popularity. The iPad runs on a modified version of iOS called iPadOS, which is optimized for a larger screen.
The iPad has gone through various iterations, including the standard iPad, iPad Air, iPad mini, and iPad Pro. The Pro models are known for their high-performance processors and compatibility with the Apple Pencil and Magic Keyboard, turning them into powerful tools for artists and professionals.
The iPad's Retina display technology ensures vibrant colors and sharp text, making it ideal for reading, watching videos, and creating digital art. The introduction of multitasking features like Slide Over, Split View, and Picture in Picture has enhanced productivity on the iPad.
Mac
Apple's Macintosh, or Mac, line of computers has a long history dating back to 1984 when the original Macintosh was introduced with a graphical user interface. Since then, Macs have evolved significantly, both in terms of hardware and software.
In 2006, Apple made a major transition by switching from PowerPC processors to Intel processors, which brought improved performance and compatibility with Windows software. In 2020, Apple announced another transition, this time to custom-designed Apple Silicon chips, starting with the M1 chip. These new chips have been praised for their impressive performance and power efficiency.
The Mac operating system, macOS, is known for its stability, security, and user-friendly interface. It offers a range of features like Siri integration, iCloud synchronization, and the Mac App Store for downloading applications.
Macs come in various form factors, including the MacBook Air (ultra-portable), MacBook Pro (professional-grade), iMac (all-in-one desktop), Mac mini (compact desktop), and Mac Pro (high-end workstation). Each Mac is designed with a focus on aesthetics and performance, making them popular choices for creative professionals and everyday users alike.
Apple Watch
The Apple Watch, introduced in 2015, is a smartwatch that has redefined the way people interact with technology and monitor their health. It runs on watchOS, a specialized operating system designed for the small form factor.
Initially positioned as a fashion accessory, the Apple Watch quickly evolved into a comprehensive health and fitness device. It features a heart rate sensor, ECG capability, and a variety of workout tracking features. The watch also supports third-party health and fitness apps, making it a valuable tool for individuals looking to improve their well-being.
The Apple Watch also offers seamless integration with other Apple devices, allowing users to receive notifications, answer calls, send texts, and control music playback directly from their wrist. The watch comes in various models, including the standard Apple Watch, Apple Watch SE, and Apple Watch Series, with different materials and finishes.
Apple TV
Apple TV is Apple's foray into the world of digital media and home entertainment. It was first introduced in 2007 as a digital media player and has since evolved into a comprehensive ecosystem that includes the Apple TV app, Apple TV+, and the Apple TV 4K hardware.
The Apple TV app is available on various Apple devices and offers access to a wide range of streaming content, including movies, TV shows, and original programming from Apple TV+. The app also supports content from third-party streaming services and allows users to purchase or rent movies and shows.
The Apple TV hardware, particularly the Apple TV 4K, delivers high-quality video and audio with support for 4K resolution and HDR (High Dynamic Range). It also integrates with Siri, Apple's virtual assistant, allowing users to control their TV and search for content using voice commands.
Conclusion
Apple's product lineup spans a wide range of categories, from smartphones and tablets to computers, wearables, and home entertainment devices. What sets Apple apart is its commitment to innovation, design excellence, and user experience. With each new product release, Apple strives to push the boundaries of technology and deliver products that resonate with consumers around the world. Whether you're a fan of the iPhone, iPad, Mac, Apple Watch, or Apple TV, there's no denying the impact that Apple has had on the tech industry and our daily lives.