Nowadays, all the people are extremely busy and can not give time for conversation for unnecessary issues. As the result the rooms for artificial intelligent chatting robot appears.  AI based chatbots is a simple yet powerful technological tool many businesses, pages and websites used for their business support and growth.

The bot replies prewritten texts, options and links to aid individual customers in real time uses AI and machine learning technology. It is programmed to provide support and resolve customer query via text or voice interface as a virtual assistant.
In fact, automatic reply chatbots are used by almost all business, every customer expects to encounter a friendly intelligent machine technology. They expect chatbot to come up with solution to their questions, problems and issues almost immediately.
Uses and platforms for AI based chatbots
These chatbots can be widely used in e-commerce websites that sells products and services, various social media platforms such as Facebook and Instagram similar to SMS messages and emails bots.
It can be used for different purposes, from helping website visitors navigate the space to selling services and products. Some chatbots even provide health related support to individuals seeking advices from online.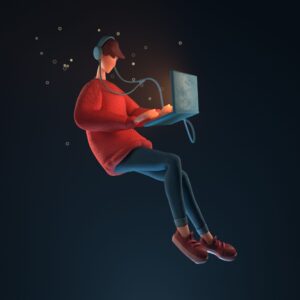 How to create one
Setting up an intelligent and user-friendly AI chatbot reply for your page is pretty easy. For example, for Facebook direct message FAQs, you can simply fill in the default replies in the settings and activate the bot.

For your business website, there are several online bot development tools even suitable for beginners. You can build chatbots using visual drags and drops without the need to know coding language. There are a lot of tutorials available on websites, YouTube and different blogs on how to create an AI chat bot.
Many benefits of AI based chatbots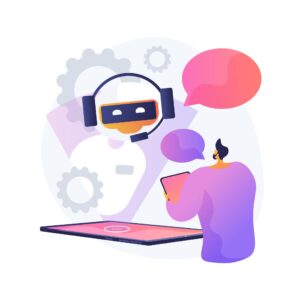 Quick real time support: The best thing about chatbots are that they improve customer experience. Customers can comfortably interact with these AI-based assistants when they are seeking for basic, simple information. Businesses can easily set up these chat bots to answers most possible common questions from customers such as products, services, prices and location. Equipping with these features results in higher customer satisfaction, better brand reputation and a bump in sales numbers.

Saves time, resources and money: It can provide 24/7 support, at the same time saves time and resources, therefore extremely handy for both big enterprises and small companies alike. It is an efficient way to reduce customer service costs yet maintain a good customer communications support.
A powerful tool that sells: A good AI chatbot should be able to easy to use and provide most suitable answers for customer's questions at the right time, recognizing certain key phrases. It should be generating leads and create help tickets for the customers. Only then, it can successfully satisfy customer's needs and become a powerful tool in business.
Higher customer satisfaction: A lot of customers switch from a brand to another because of poor customer service. A chatbot which can greet people personally and make them feel welcomed is vital in boosting customer satisfaction.

Consistent user experience: It is one major advantage in using AI chat bots because they can help businesses establish a consistent experience for the customers. It helps a lot in brand building and allow your user interface to be unique and maintain that quality. Also, since business owners can control what the AI chat bot is going to say, it can avoid tensions, misunderstanding and personal feelings unlike between customer and real customer support agent.
Smart choice by global brands
A lot of well-known companies and brands use chatbot adoption because of their global, growing base of customers and its engaging role as a customer serving agent. Chatbots can use target messaging features and improve customer interface.
Brands like Spotify, Mastercard and even Wall Street Journal uses AI chat bots in their Facebook messenger to improve customer service. Food chains such as Pizza Hut and Whole Foods uses this AI feature to provide menus, recipes, deals and order placements.
With high efficiency chat bots, customers can get flexible service according to their needs. For example, people can check their account transactions and details with Mastercard messenger chat while they can get song recommendation from Spotify bot according to their mood or their current activities.
Can it replace human interface?
But a vital question rises, if these smart artificial intelligent helpers are very useful and engaging in the businesses, could they replace human interface? It will definitely save much financial and time investment and bring major benefits to the business. Although the AI bots can finish their works efficiently, human agents can and should not replace human being.

Below are the reasons why humans are still vital in the customer support service.
A real human can answer a variety of questions arising from different individuals where chat bots can only answer pre-written common texts. Humans can understand difficult language such as idioms and expressions. Lastly, Human can sympathize and this is a gap that AI chat bots can and will never fill in.

Conclusion
AI chatbot features are vital in every business set up to stand firm in today's digital marketing world. To secure a successful place, it is not only important to invest in efficient problem-solving AI chatbots that works but also keeping human interface along with them.